Tree Services Portland Oregon & Surrounding Areas
Proper pruning improves the health and appearance of trees, prolongs life within the tree and encourages thriving lawn growth beneath it. Through trimming, dead, dying or diseased wood is removed, shape is enhanced, and limbs can be raised to clear height. Someone without this experience and training could actually damage the tree, jeopardizing its future health. We also prune and trim fruit trees of all varieties.

Stumps of any size can be removed by utilizing a stump-grinder. Stumps can be ground up to 18″ inches below grade with grindings being either raked back into the "hole" or removed.

Standard procedure is to remove all brush and tree debris by sending it through a brush chipper. Often customers choose to keep the woodchips and use them for landscaping mulch or playground bases.

Hedge and shrub trimming and shaping.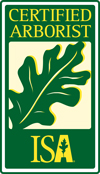 Servicing Portland and surrounding areas
Dan Sorenson
Owner and ISA Certified Arborist® (#PN-0234A)

ISA Tree Risk Assessment Qualification
Oregon CCB# is 67935

---
---
---
---
---
---
---
---
---
---
---
---